Environmental policy
---
Basic philosophy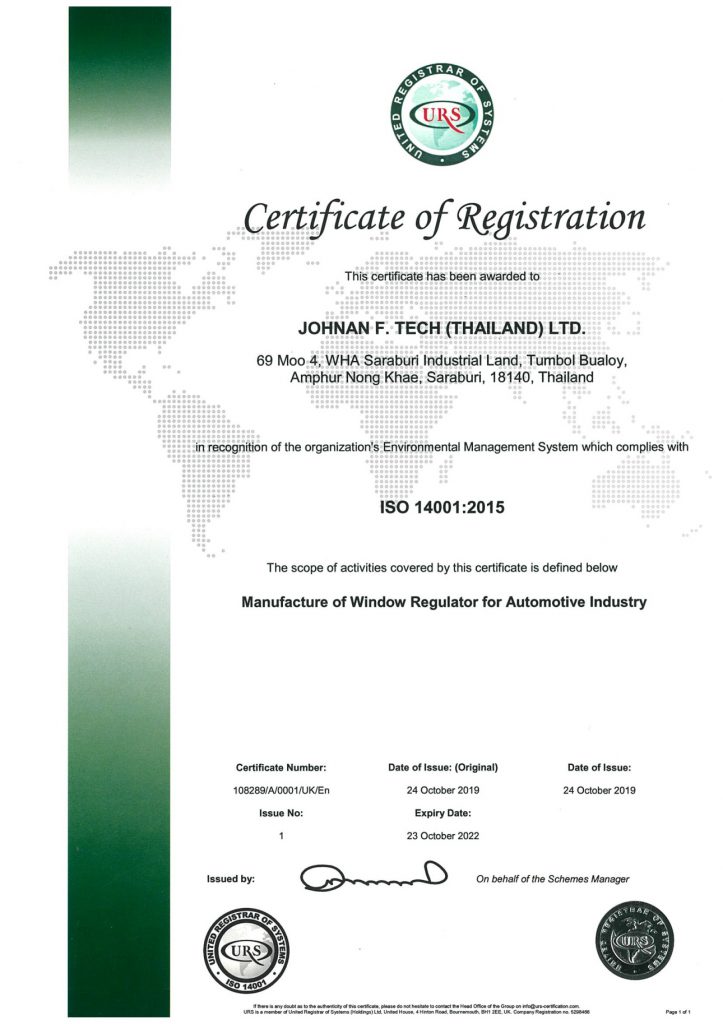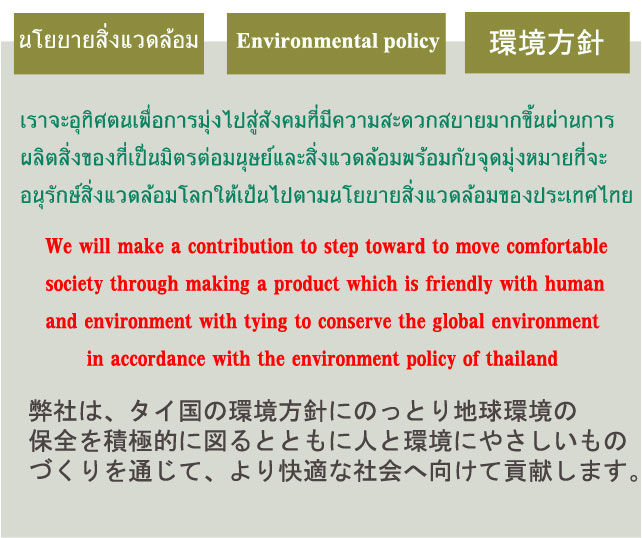 Environmental Policy
Comply with other laws and regulations. The environment is strictly related.

Use resources and energy efficiently


"Recognize and recognize the limits of resources and energy in business activities."
– Reduce (waste control)
– Reuse (reuse without any conversion process)
– Recycle (recycle resources for re-use)
– Proactive action on the above 3R measures And strive to reduce the amount of CO2 emission

Conservation of biodiversity




In business activities, we will undertake work on environmental protection measures, taking into account the ecological and natural environment impacts.

Regularly and continuously improve the operation of environmental management systems

Outreach and make everyone aware of environmental policies, including company employees and interested parties.
Environmental Target of 2019
Practice and support the environmental law.

Improve the recycling rate by separating waste.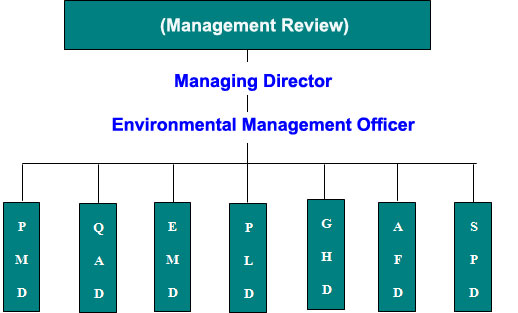 Environmental performance
Because of garbage dump in the past year, there has been a messy and messy dumping of garbage. The company has a more serious and strict improvement. For order And to help reduce environmental pollution to better.
Performance Improvement Works in 2017
New washing cleaning box area
Insert recycle bin in Main line
Install the lattice around the factory
Determine how to separate the paper for re-use paper
After renovation